【Summer Special Exhibition】 Enchanted by Oil Lamps: The Nakayama Collection and Beyond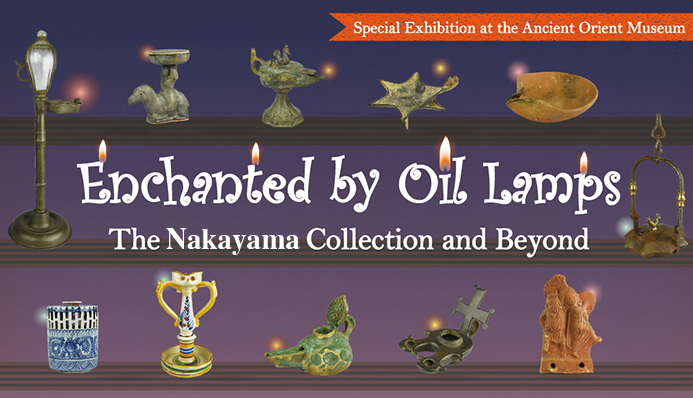 29 July - 10 September 2017
【Summer Special Exhibition】
Enchanted by Oil Lamps:
The Nakayama
Collection and Beyond
 Our lives are reflected in the light every day and night. Illuminated life in modern times has its origins in dimly-lit oil lamps, with which the ancients long tried to control fire and create light. Ancient oil lamps were produced throughout the millennia across the globe, and were first of all an indispensable source of light, but also served as a guiding light for the dead.
 In this special exhibition we shed light on a wide variety of oil lamps, from the ancient Near East, Greek and Roman Mediterranean worlds, to pre-modern and modern Asia, Europe, and Japan. Enjoyable participatory events ensure that everybody can feel the light of ancient wisdom!


Venue

The Ancient Orient Museum, Sunshine City 60 Bunka-kaikan 7th floor
 * The Museum Collection with its selected masterpieces is also open.

Exhibition Period

29 July - 10 September 2017

Opening Hours

10:00-17:00 (Last admission at 16:30)

Closed

No closed days during the special exhibition

Admission Fees

Adult 900 JPY | Students 600 JPY | Schoolchildren 400 JPY
100 JPY discount for over 20 people.
Half price for visitors with disabilities and free entry for one attendant.

Hosted By

The Ancient Orient Museum

Special Sponsorship

Sunshine City, Yokohama Museum of EurAsian Cultures

Cooperation

ITC-AeroLeasing, Inc., Amiel Tax Corporation, Fuji Imvac Inc.

Co-sponsorship

Toshima City, Toshima City Board of Education

Exhibition Cooperation

Nakayama Collection, The Museum of Archaeological Institute of Kashihara, Yokohama History Museum
Related Events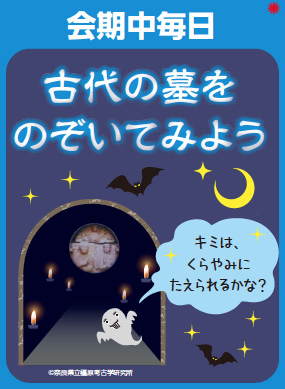 Experience the light inside an underground tomb of ancient Palmyra, Syria!
*This activity is financed by Support for Art Museums and History Museums, The Agency for Cultural Affairs 2017.